Build Your Own Menorah Workshop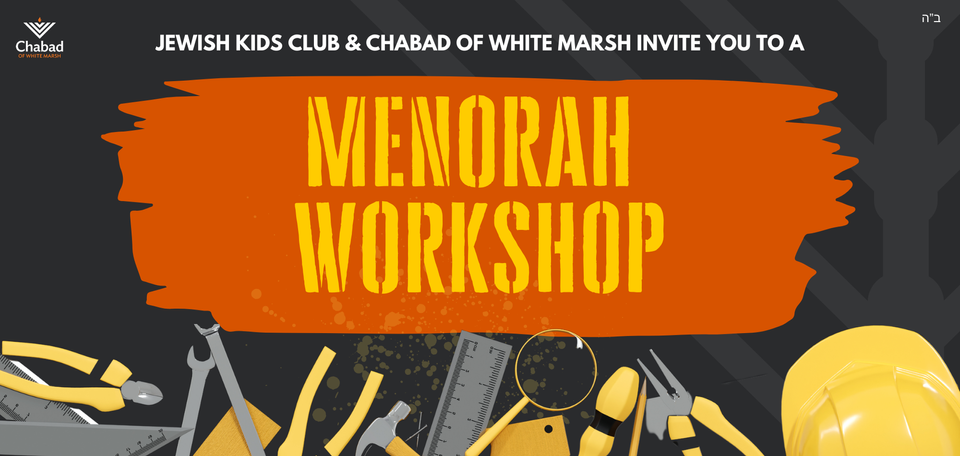 Date: Sunday, December 3
Time: 3:00pm-4:30pm
Location: Perry Hall Library Meeting Room

BUILD-A-MENORAH
Parents, get ready to light up your child's imagination and holiday spirit with our exciting Chanukah Menorah Workshop! We're inviting kids of all ages to dive into a hands-on creative session where they'll build their very own menorahs from a variety of fun and easy-to-use materials.
HEAR THE STORY
While crafting their menorahs, children will learn about the miraculous story of Chanukah, bringing the past to life and understanding the holiday's themes of resilience and light. It's a wonderful way to learn about the meaning of Chanukah in a way that resonates with them.
"CAN"ORAH
In the spirit of Chanukah's message of sharing light and kindness, we will collectively build a "Can"orah—a menorah constructed from canned goods that will be donated to a local food pantry. This community project is a great way for your children to contribute to a meaningful cause and learn the value of giving back.
This interactive experience is the perfect way for families to connect with the Chanukah story in a way that's educational and entertaining. Encourage your children to join in the fun and festivities, and let's celebrate a Chanukah filled with joy, learning, and the spirit of giving.